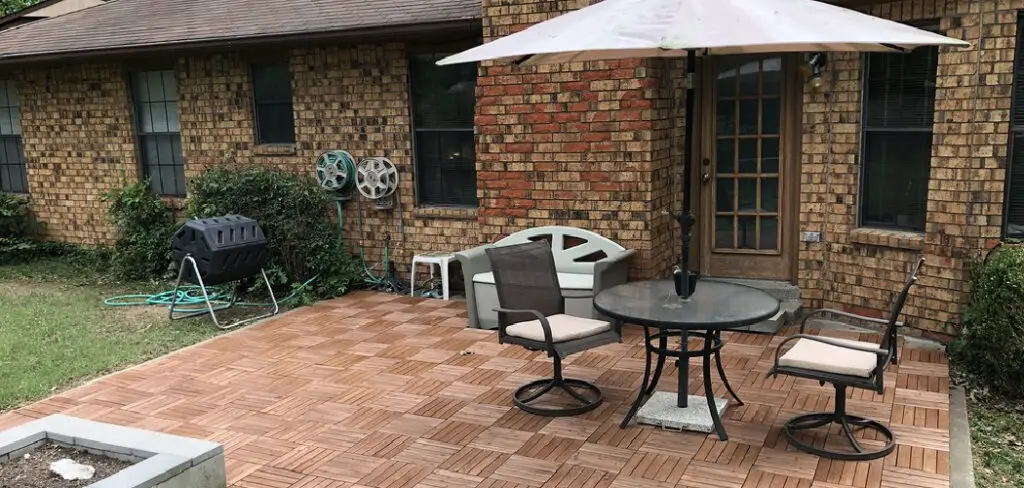 Are you looking to bring a touch of natural beauty and outdoor living to your home? By installing patio pavers, you can add visual interest and an extended area for outdoor activities. Installing patio pavers is an easy way to transform any backyard into a retreat.
With our step-by-step guide, you'll be able to create the perfect foundation that will turn your boring backyard into a stunning oasis. Read on below to learn more about how to extend the patio with pavers!
Extending your outdoor space has never been easier than with the thoughtful use of patio pavers. From pathways to driveways, patios, and walkways, adding hardscaping features such as pavers make an attractive addition to any home or business.
With a little planning, you can make sure your paver-based project is a beautiful success that will last many years. In this blog post, we'll provide some helpful tips on how to extend patio with pavers. Let's get started!
Why Do You Need to Extend Patio With Pavers?
You may want to extend your patio with pavers for many reasons. Such as:
1. Provide a More Decorative Surface
One of the main advantages of extending your patio with pavers is for aesthetic purposes. Pavers come in a variety of colors and textures, allowing you to customize the look of your outdoor space. They are also very durable and can stand up to different weather conditions.
2. Increase Usable Space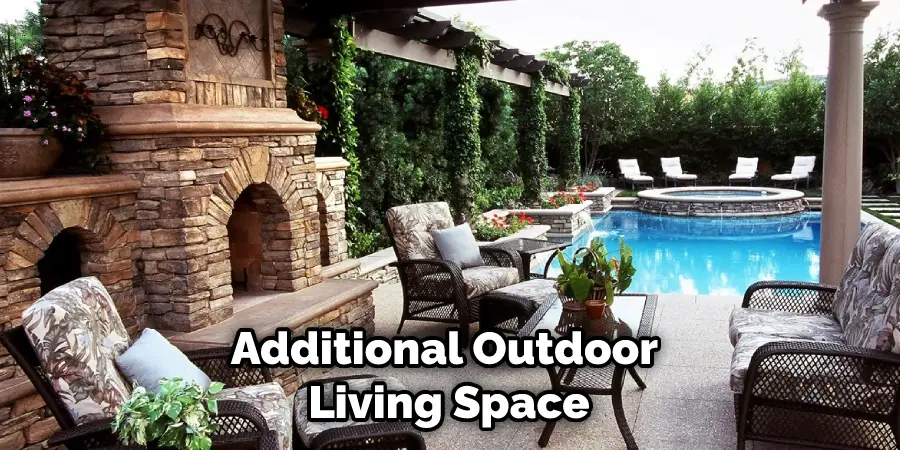 Extending your patio with pavers gives you more room to relax or entertain outdoors. It also gives you additional outdoor living space, which can be great for barbecues and gatherings. It will also make it easier to create different seating areas and outdoor living spaces.
3. Enhances Safety
Pavers can help keep your patio space safe by providing a nonslip surface. They also provide better drainage, which helps prevent water from pooling on the surface, reducing the risk of slips or falls. This makes it an ideal choice for elderly people or anyone who may have mobility issues.
4. Makes Maintenance Easier
Using pavers on your patio makes maintenance and upkeep easier than if you used a different material. Pavers are easy to clean and maintain, and they don't require much work in terms of repairs or replacements. They also last longer than other materials, saving you money in the long run.
Overall, extending your patio with pavers is a great way to enhance the look and feel of your outdoor space while providing added safety, usability, and ease of maintenance. With so many options available in terms of colors, textures, and designs, you're sure to find the perfect pavers for your patio.
How to Extend Patio With Pavers in 6 Easy Steps
Step 1: Measure the Patio Area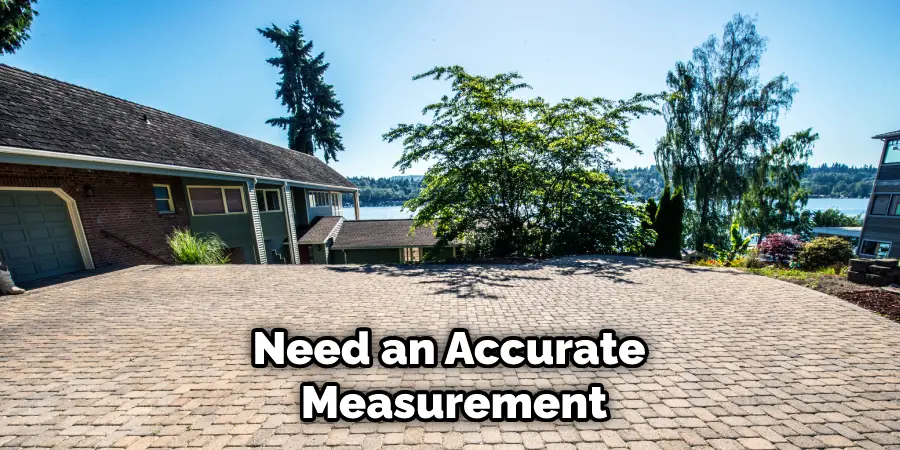 The very first step is to measure the patio area you want to extend. You'll need an accurate measurement of the length, width, and depth to make sure your pavers fit well and provide a nice, even look.
Step 2: Choose Your Pavers
Now that you have your measurements taken, it's time to choose the type of pavers you want to use. Consider the design, color, and shape of your pavers to make sure they blend in with the rest of the patio area.
Step 3: Lay Out Your Pavers
Once you've chosen your pavers, it's time to lay them out on the extended patio space. This is a great time to get creative and come up with a design that looks great. But you have to make sure that the pavers fit together properly and are evenly spaced.
Step 4: Dig Out an Area for the Pavers
Before you can start putting your pavers in place, you need to dig out an area of soil. This is where the pavers will be placed and leveled so that they look even and secure when finished. You have to be careful not to dig too deep, or you may risk disturbing the drainage in the area.
Step 5: Lay the Pavers in Place
Once your area is ready, it's time to lay down your pavers. Make sure they are level and correctly positioned before securing them into place with sand and cement. This will ensure they stay in place and look great for years.
Step 6: Add Finishing Touches
The last step is to add the finishing touches. If you have chosen a design with decorative edging, now is the time to add it in. You can also fill in any gaps or cracks between pavers with sand or cement. Once all of the details are taken care of, your extended patio is ready to enjoy.
With these six easy steps, you can easily extend your patio with pavers. While it may seem intimidating initially, it's a relatively straightforward DIY project you can do yourself. Just take your time and use the right materials for the best results. Good luck!
Some Additional Tips to Extend Patio With Pavers
1. Avoid Using Any Kind of Sand
One of the most important tips to remember when extending a patio with pavers is to avoid using sand. Sand can easily wash away and cause the pavers to become uneven, leading to an unstable surface. Instead, use crushed stone or gravel as a base for your pavers.
2. Use Pavers That Match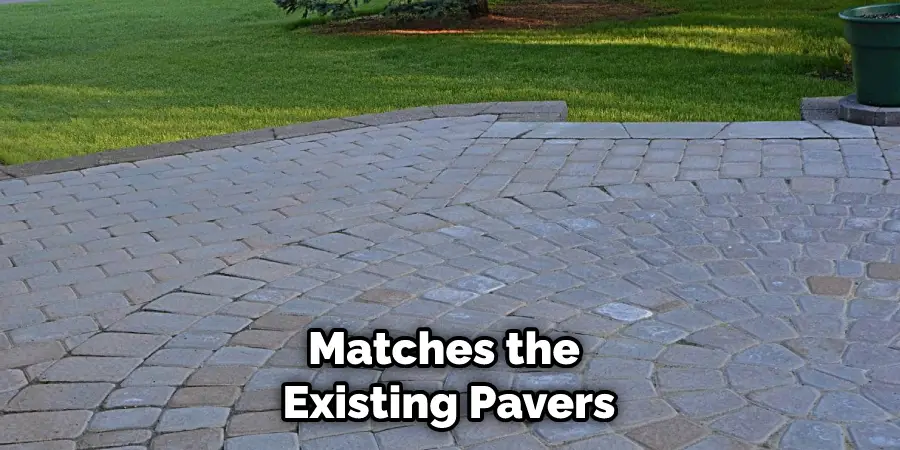 When selecting pavers to extend your patio, make sure to pick a design that matches the existing pavers. This will help achieve a cohesive look and create a seamless transition from one area to the next.
3. Measure Accurately
Before you begin laying out your pavers, it is important to measure the area accurately so that you don't end up with an uneven surface later on. Take the time to measure the area, and make sure all of your measurements are exact so that everything will fit correctly.
4. Use Interlocking Pavers
To ensure that your patio extension stays put for years to come, be sure to use interlocking pavers instead of regular pavers. These types of pavers will create a strong, stable surface that won't shift over time.
5. Use a Professional
If you are not confident in your ability to extend the patio with pavers, hire a professional for the job. A professional will be able to ensure that the job is done right and will save you time and money in the long run.
By following these tips, you can extend your patio with pavers to create an outdoor living space that is both beautiful and durable. With a little bit of effort and planning, you can turn your backyard into a stunning retreat that everyone will love.
Frequently Asked Questions
What Precautions Should I Take When Laying Pavers?
When laying pavers, it is important to use proper footing and a bedding layer of sand or gravel. Before beginning the project, ensure that your base is leveled and compacted by using a machine like a vibrating plate compactor.
Additionally, you should use edge restraints around the patio's perimeter and jointing sand to fill in the gaps between the pavers. This will help ensure that your patio is structurally sound.
What Type of Paver Should I Use?
When selecting pavers for your project, it is important to consider both aesthetics and practicality. You'll want to select a durable paver material that can withstand the elements, such as concrete or stone. 
Additionally, if you plan on having a lot of foot traffic, consider using a slip-resistant paver material like brick or flagstone.
Finally, make sure you select colors and textures that match your existing patio design.
Can I Install the Pavers Myself?
Yes, you can install pavers yourself. However, it is important to understand the steps involved in order to ensure that your patio will be structurally sound and look great when completed.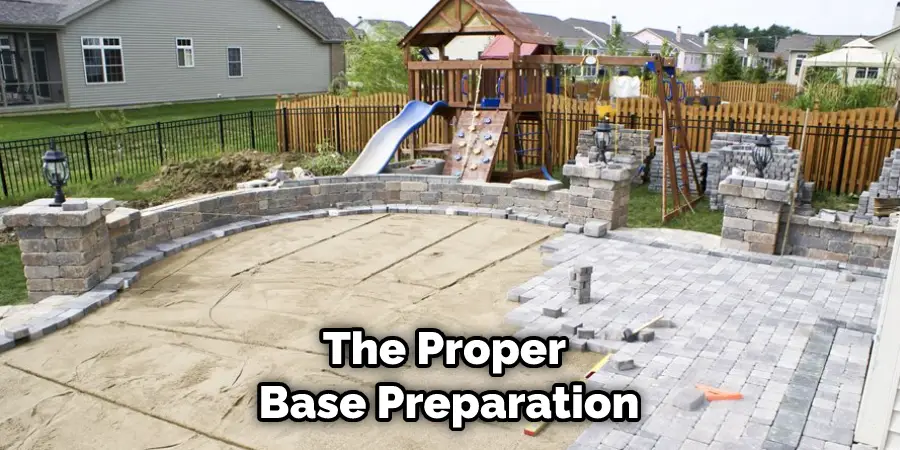 This includes understanding things like the proper base preparation, laying patterns, cutting techniques, and jointing sand selection. If you are feeling unsure about taking on such a project, consider hiring a professional to help you with the installation. Doing so can save you time and money in the long run.
You Can Check It Out to Maintain Paver Patio
Conclusion
Extending your patio with pavers is a great way to add value to your home and create more outdoor living space. There are many different paver materials and styles to choose from, so you can find the perfect look for your home. Pavers are also easy to install, so you can do it yourself or hire a professional.
With just a few tools and time, you can have a beautiful new patio that will last for years.
Now you know every steps about how to extend patio with pavers. As long as you follow the tips mentioned above, you should have no problem achieving great results. Extending a patio with pavers can be an easy and rewarding project with the right materials and some patience.
You Can Check It Out to Remove Oil from Pavers